Inside Sunbird AI's official launch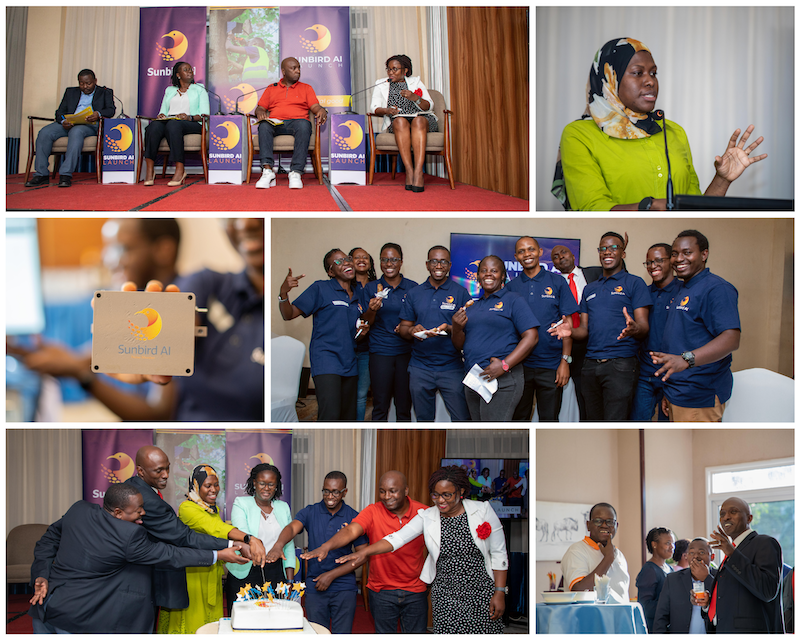 Sunbird AI aims at providing high quality, practical, inclusive and afro-centric Artificial Intelligence systems. We officially opened our doors in August 2019 with a focus on developing open-source applications centered on improving citizen well-being by providing and using better data technology to inform and guide policy decisions.
With the on-set of the pandemic, the opportunity to congregate key stakeholders in the AI space and introduce Sunbird AI was extremely difficult. With the continuous easing of restrictions, we finally got a chance to extensively share what we were all about, what we stood for, our ongoing projects and engage with key figures in the public and private sector, in development as well as government.
Our Executive Director, Dr.Ernest Mwebaze kicked us off with a plenary address, highlighting the three ongoing projects in Environmental Sensing, African Language Technology and the Green Mini-Grid site identification. Sunbird hopes to lead the efforts in AI for social good, in his words, "We really want to see whether we can build a portfolio of cases that exemplify the use of AI for social good". Have a look at his speech here.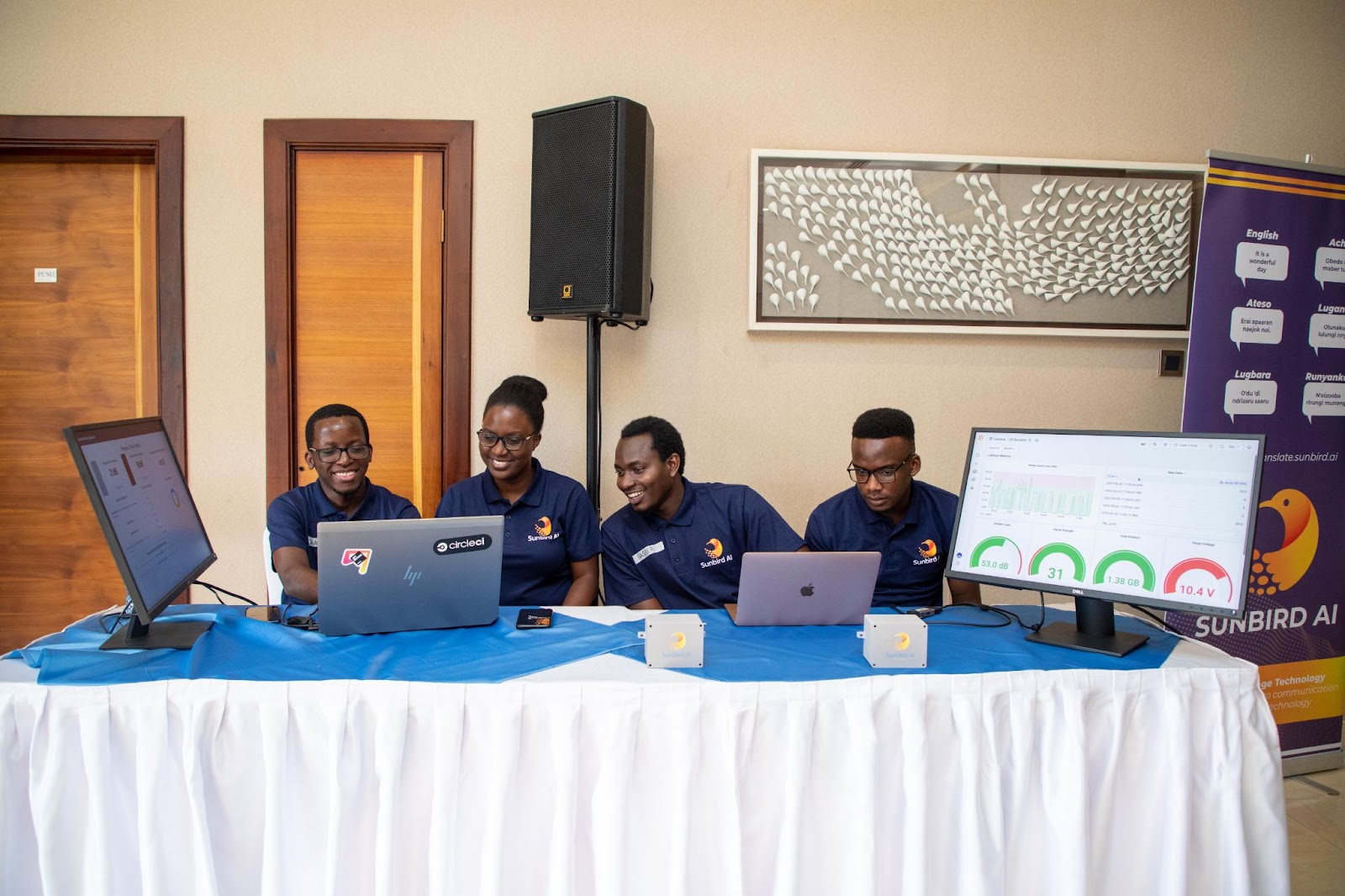 The second segment of our evening was an enlightening discussion on AI and evidence-informed policy. Our moderator Martin Mubangizi of Pulse Lab Uganda guided the conversation on how different leaders in the AI space, such as Peter Kahiigi of Cente-Tech, Susan Sermumaga of UNICEF and Dr. Joyce Nabende of Makerere AI lab are leveraging Artificial Intelligence to create evidence-based enabling systems.
Susan Serumaga emphasized how language technology can be effective on service delivery feedback platforms such as U-report, particularly translating peoples' queries and concerns to the commonly spoken local languages. Peter Kahiigi highlighted the importance of data to provide financial services and innovative business solutions to the rural poor. Joyce Nabende shared how AI can be used to support smallholder farmers to easily find solutions to some of their commonly faced challenges.
Follow this link to view this important panel discussion.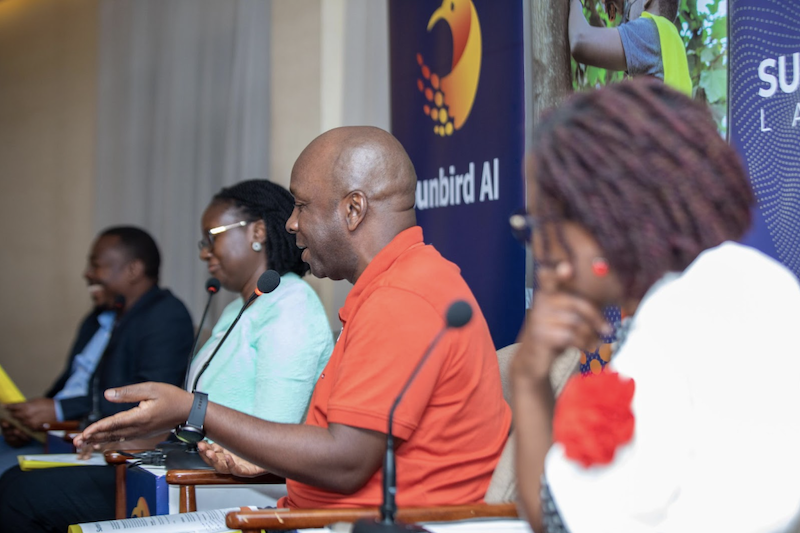 Our guest of honor Dr. Aminah Zawedde, Permanent Secretary of the Ministry of ICT and National Guidance officiated the launch. She remarked on the usefulness of Sunbird AI's African language technology and its contribution to equity in communication, more importantly during public service delivery. Take a look at Dr. Zawedde's closing remarks.
Make sure to also have a go at our translation platform here and send us your feedback!