Fostering Social Impact: Dr. Dembele's Impactful Visit to Sunbird AI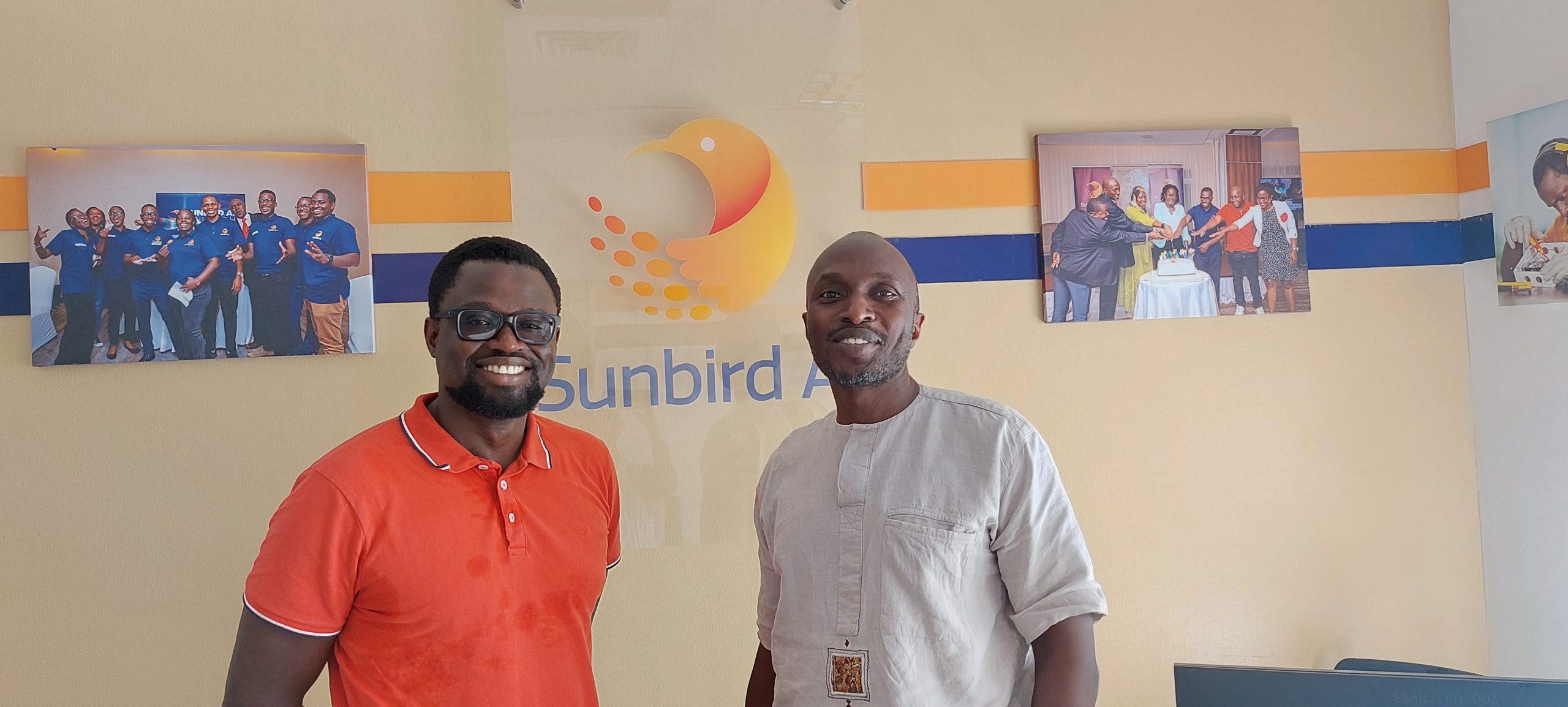 Dr. Dembele, an esteemed Associate Professor of Computer Science at Gaston Berger University, Senegal, embarked on a momentous journey to visit Sunbird AI, driven by a prestigious US-AFRICA Frontiers Fellowship a program that convenes outstanding scientists, engineers, and medical professionals from the United States and the member countries of the African Union for a series of symposia to enhance the scientific exchange and dialogue among young researchers in African countries and the United States.
Dr. Dembele, possessing expertise in Artificial Intelligence, machine learning, and modeling, embarked on a mission to establish an alliance between his team and Sunbird AI. This collaboration aimed to explore joint initiatives that could catalyze substantial social impact across Africa. It is key to note, Dr. Dembele is the Principal Investigator of the ongoing 'Deep4EnvMonitoring' project, focusing on Deep Learning and Drone imagery for environment management, particularly monitoring illicit landfills, Dr. Dembele's aspiration for feedback from proven projects with social acceptance and impact underscores the imperative of informed and impactful implementation.
Together with Dr. Ernest Mwebaze, Sunbird AI's executive director, they delved into the vast potential of AI to address societal challenges specific to the African context. " As we exchanged ideas and discussed our respective domains of interest, it became evident that promoting AI for social impact was a common goal that resonated deeply with both of us" shared Dr. Dembele.
A key point emphasized by Dr. Dembele was the urgent need to train more students, professionals, and AI enthusiasts within Africa. By cultivating a critical mass of skilled AI designers, the technology would become more accessible to tackle real-world problems faced by the continent. But training alone was not enough; it was equally important to ensure that the AI models and solutions were tailored to fit Africa's diverse cultural, social, and anthropological demands. This adaptation would be crucial to the successful implementation of AI projects that genuinely benefit African populations.
Dr. Ernest Mwebaze, Executive Director of Sunbird AI, shared a similar vision and welcomed the idea of becoming one of Dr. Dembele's main collaborators. The potential for mutual growth was undeniable, and both parties envisioned running visiting programs and engaging in joint projects to amplify their impact. Together, they aimed to foster an environment where innovative ideas could flourish, leading to solutions that address pressing societal challenges.

During his visit, Dr. Dembele outlined a focused agenda that reflected his passion for making a lasting impact. The creation of a framework for deploying AI projects with social acceptance and impact became a priority. Such a framework would not only ensure the effective implementation of AI solutions but also foster trust and understanding among the communities they aimed to serve.
In conclusion, Dr. Dembele's visit to Sunbird AI was a momentous event that left an indelible mark on both parties. The coming together of two exceptional minds, driven by a shared passion for leveraging AI for social impact, ignited a spark of innovation that will continue to illuminate the path ahead. As they chart new territories in AI research, education, and deployment, their commitment to uplifting African communities remains unwavering. The journey of social transformation through AI has just begun