Sunbird's strategic partnership with Cente-tech to leverage AI for socio-economic development
As Artificial Intelligence continues to take center-stage, we are looking forward to the strategic partnership officiated on 6th July with Centenary Technology Services, a technology company of Centenary Group that provides holistic technology solutions and delivers innovation that matters to enable and inspire growth through ICT advisory and Research; ICT Managed Services and Infrastructure; and ICT Innovation and Digital Services. 
This collaboration is aligned towards addressing challenges to equality and inclusion, through the adoption of Artificial Intelligence technology.  Speaking at the signing, Dr Grace Ssekakubo, Chief Executive Officer at Cente-Tech said, "The MOU being signed seeks to create a framework for a successful partnership between Cente-Tech & Sunbird AI to create sustainable, scalable projects and initiatives which will leverage the deep expertise of Sunbird AI to support Cente-Tech's strategic ambitions to utilize modern ICT innovations for socio-economic development among the rural poor."
Adding, "With the reach we have of over 20million Ugandans within the Centenary brand, we will help alleviate exclusion through the various Artificial Intelligence applications that Sunbird AI has developed and will develop through this collaboration." Dr Ssekakubo said.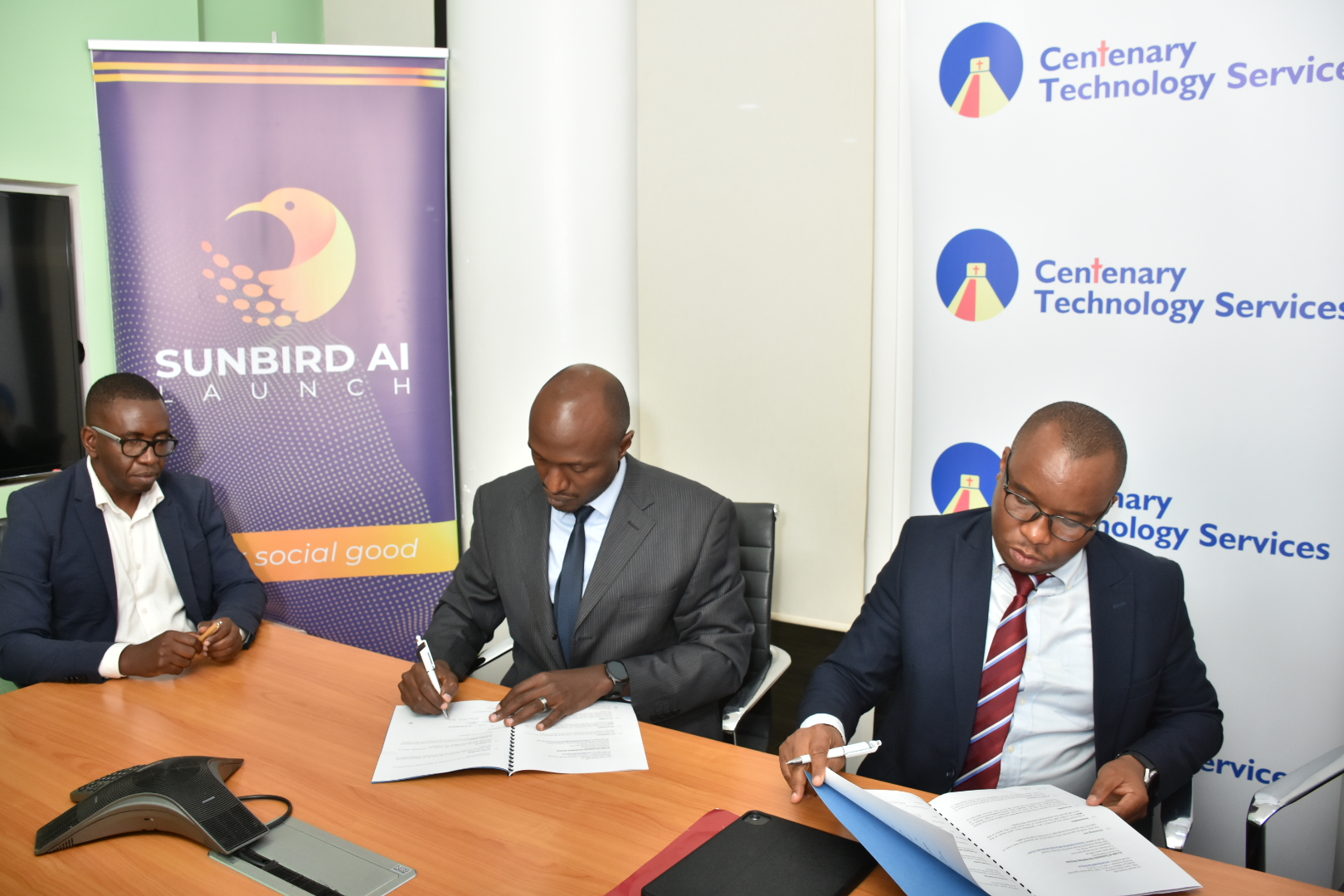 According to our Executive Director, Dr. Ernest Mwebaze, "Our partnership with Centenary Technology Services aims to leverage the considerable reach of Cente-Tech to hospitals and schools by building AI for social good solutions that will positively influence the lives of not only people consuming the vast services of the Centenary group, but to all Ugandans." 
The promise of AI-based technologies is enormous, and benefits range from efficiency gains to unprecedented improvements in quality of life, especially in driving inclusion.